Even though we are starting up in-person again, we are still continuing to offer online classes for those of you who have found that format convenient.
Join Cathy, and Gwen online this fall!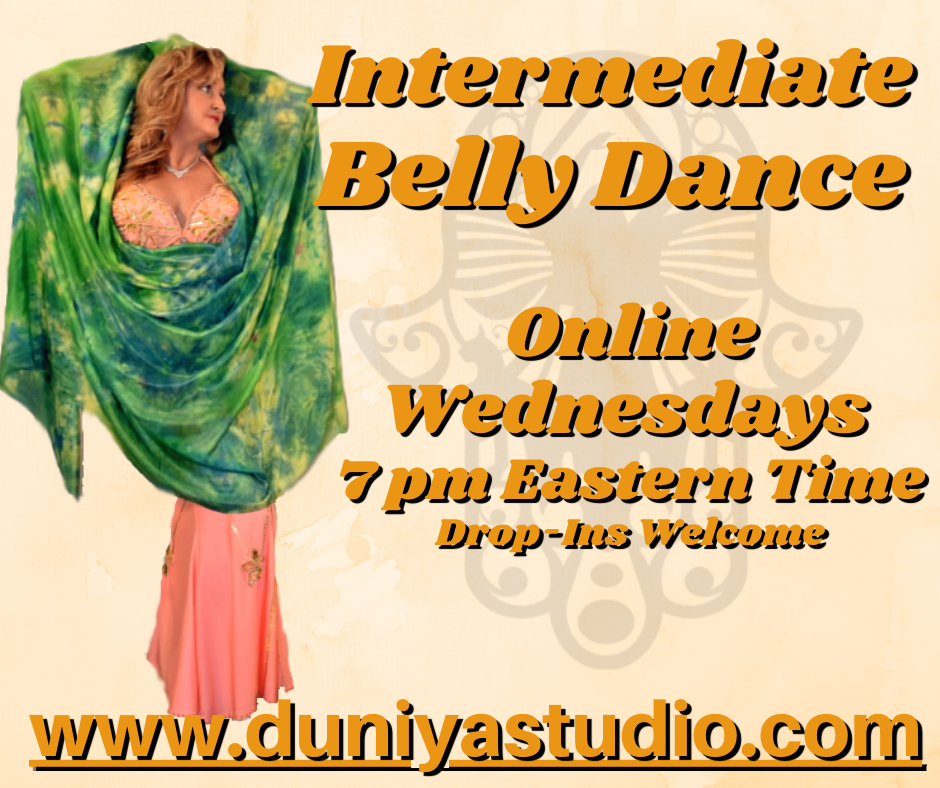 Join Gwen online Wenesdays for Intermediate Bellydance at 8:00pm (eastern time)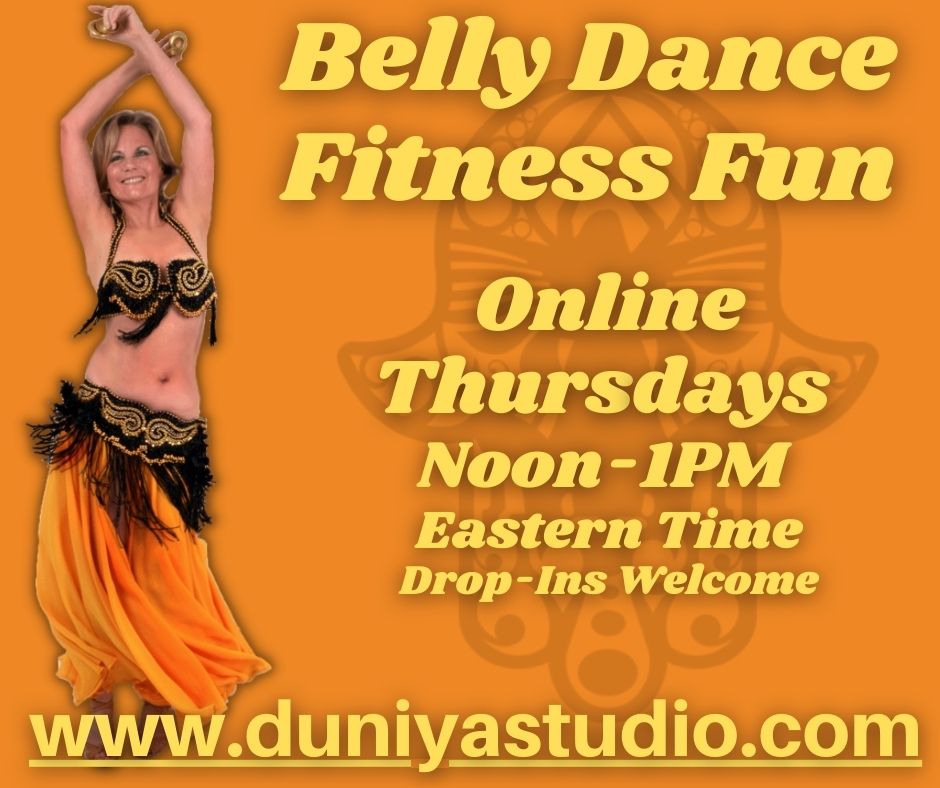 Join Cathy online Thursdays for lunchtime Bellydance Fitness Fun at noon (eastern time)
Registration for classes, and purchase of drop-in packages is done through our online student portal, or just contact us and we'll get it all sorted out for you.