Welcome to the New Look of www.DuniyaStudio.com
I have to start by acknowledging that I can't say enough good things about Ken Armstrong web and graphic design.
Over the years Ken has worked on a few websites for me, including the original design of Duniya Studio, my other dance sites orientaldance.ca and jehane.ca (those are no longer active since I stopped performing), as well as sites for friends Studio Phoenecia, Oasis de la danse, and the Enan Egyptian Troupe.
Ken was wonderfully patient with me as I considered options, mused about colours, and changed my mind about branding elements when we worked together to create the first design for the Duniya Studio website.
I really do still love the design and feel of the original website.
Alas, though, times are changing.
My new computer doesn't have Dreamweaver on it. I don't know if anyone uses regular html anymore. Worpress seems to be the way of the future for websites.
So, change with the times I must as well.
I've traded in some artistic flair in favour of convenience.
It is my hope that this shift will allow me to provide more timely updates and make the site easier to navigate.
Ken has taken a step back from web development to focus more on graphic design. If you have a need for a poster, t-shirt design, logo or other artistic graphics work, I highly recommend him!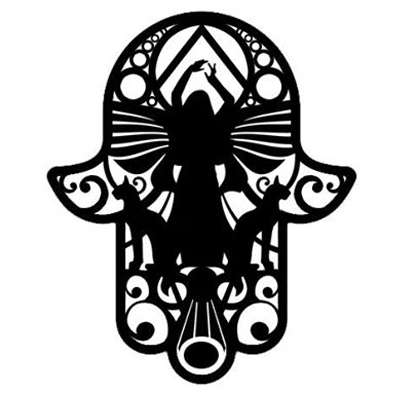 Ken was kind enough to do an update to the original Duniya Studio logo for me.
The cats are now gone from the original design, and there is a bit more open white space inside the hand / hamsa of the new design.
I'm more of a dog person than a cat person anyway … 😉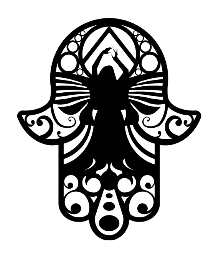 Sometime in the future, I'll write up a post explaining how some of the details in the Duniya logo came together (stay tuned!).
So here we are, on to new things!
Thanks to Umber Sultana (AKA, graphic_exp1 on Fiverr), Duniya Studio has now been migrated to WordPress. I knew I would be happy with her work on the new site, as she had set me up with a few other sites previously (jjsk.ca, and travelvariety.ca) and just as expected, I was thoroughly pleased with the experience of working with her. Changes are implemented quickly and without problems (and even when "client error" was the issue – in other words, me messing around and wrecking things! – she patiently fixed the problem). She can serve you in English, French, Urdu, and Chinese! Highly recommended; tell her Jocelyne sent you 😉
So, out with the old site (that I still love) and in with the new site (that I also love).
I hope you like it!